Projects:
Not sure what to do with chipboard? Not sure how it would look on your next scrapbooking page or altered project? Use the links above for some inspiration on how to use chipboard letters and shapes, both decorated and undecorated.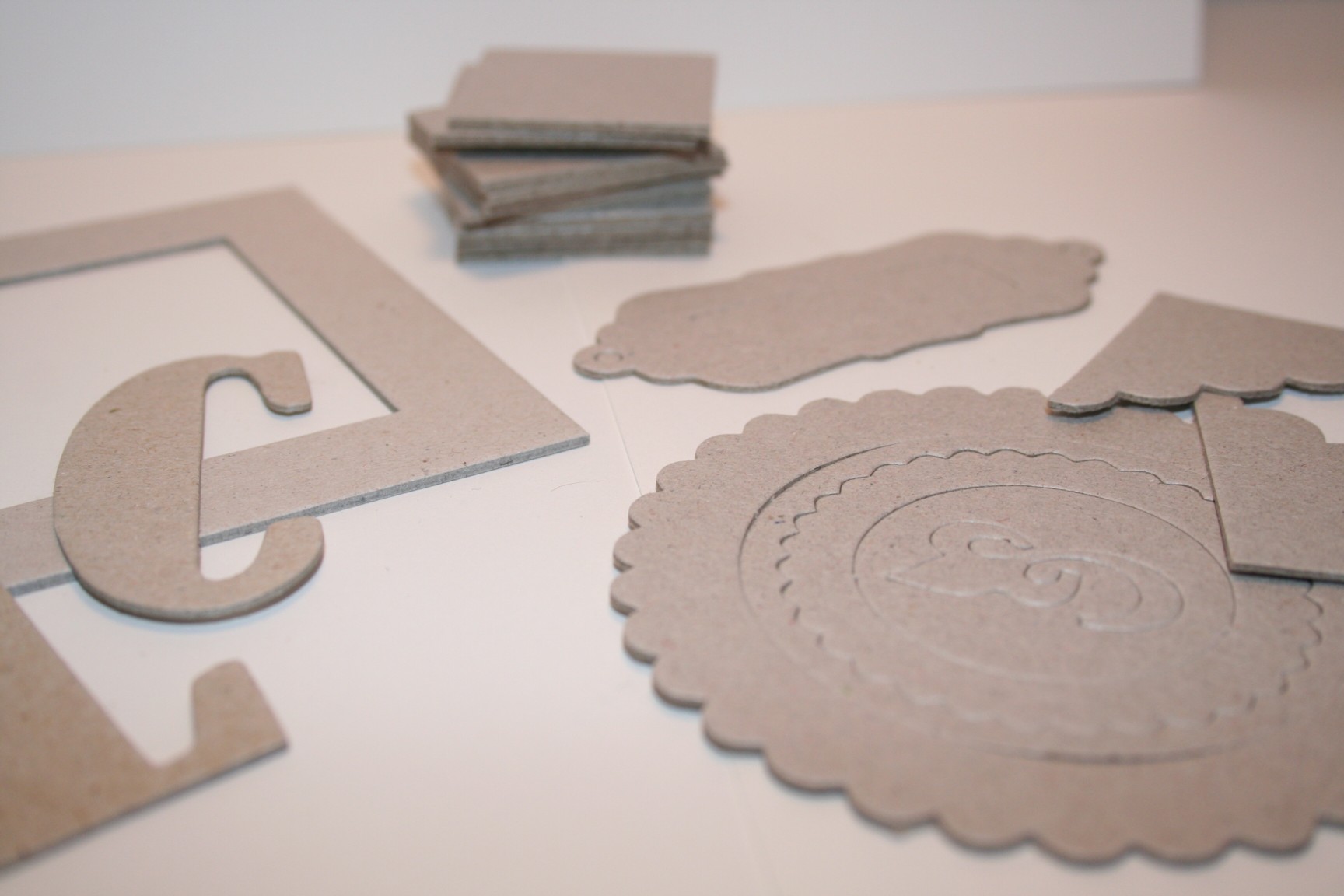 The manufacturers link will show you what companies make chipboard. There are also links to the manufacturers websites to see what new and interesting ways scrapbookers are using chipboard.
Once you have been inspired, go to the altering link to see how to change your chipboard shapes and letters into creative embellishments for your next project.