New idea for covering chipboard-flocking!!!
Check out the great idea here.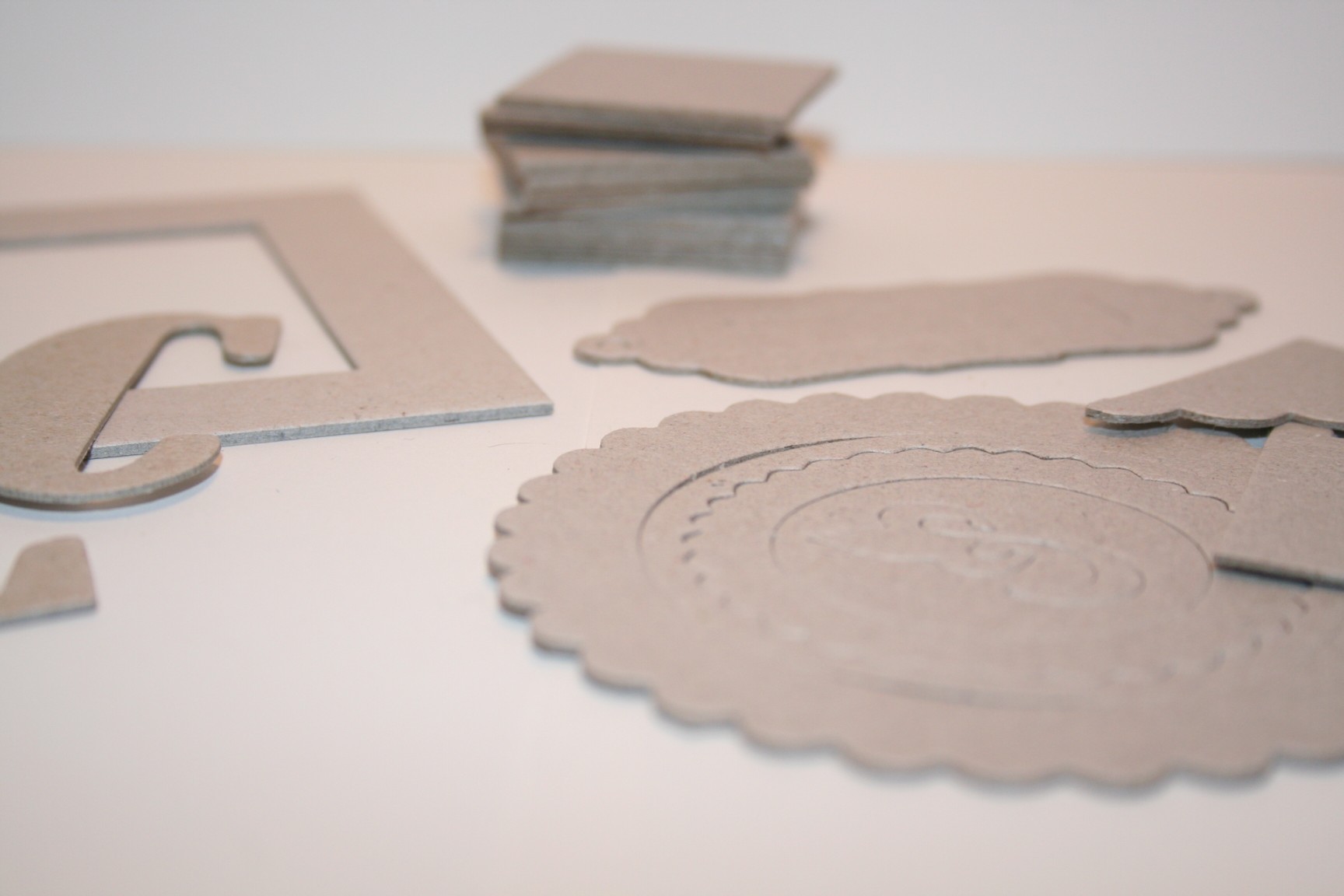 Chipboard is one of the hottest embellishments in scrapbooking today. It comes in so many different forms, it leaves all the creativity and fun up to you! The following photos of chipboard, show you some of the chipboard that is available. If you are looking for companies that carry chipboard, check out the manufacturers link.
Plain chipboard: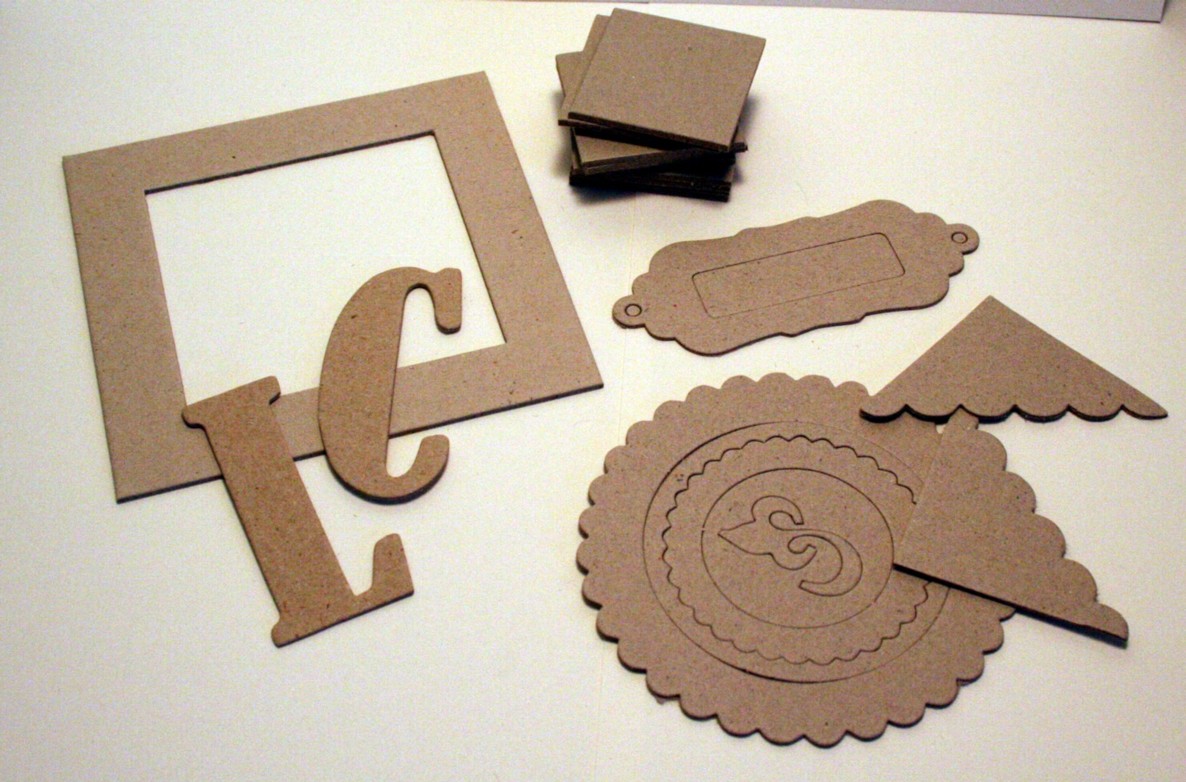 One way you can purchase chipboard is in its plain format. Typically plain chipboard is white or comes in the natural color shown here. You can cover chipboard with cardstock, patterned paper, stickers, paint, you can stamp on chipboard, the possibilities are endless! For great ideas and directions on how to change the appearance of chipboard, go to the altering link.
Pre-Decorated Chipboard
Another way chipboard comes, is already covered. Pre-decorated chipboard has a shiny texture and is perfect for rub ons and stickers.
Embossed Chipboard
If you haven't seen this yet-you will be so excited! This embossed chipboard is gorgeous and lends itself to its own page of ideas! The embossed chipboard is from My Mind's Eye and it is even more unique in person!



Click here for great ideas for altering embossed chipboard!