Flock
This is a great stamper's embellishment that is starting to find its way into scrapbooking. Stampendous sells Fun Flock, and it is the only company that I am aware of.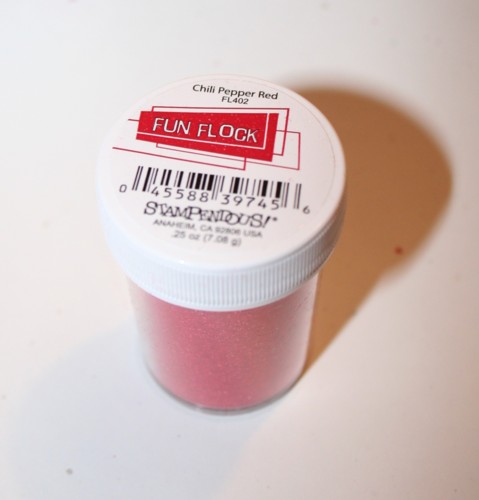 Flock adds a soft, felt or velvet like texture. If you have ever gotten a card with a fuzzy duck or wrapping paper at Christmas with a velvet feel, that is flock.
To apply flock, you need an adhesive that can be spread evenly. (see Scrapbooking Adhesives for more information)
I recommend using a Glue Ink pad for a perfectly even application.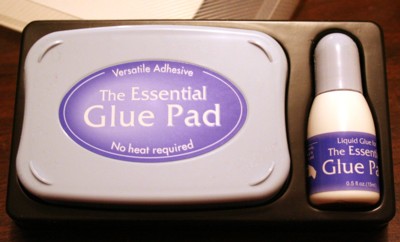 Start by applying adhesive to the chipboard embellishment you have chosen. I pushed the Glue
pad all over the chipboard.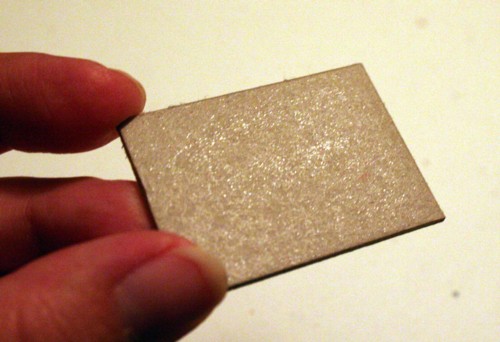 Pour the flock onto the chipboard. Put the chipboard on
a piece of paper that can catch the excess flock. Push the flock down onto the chipboard. Allow the adhesive
to dry for a few minutes and tap off the excess flock
from the chipboard.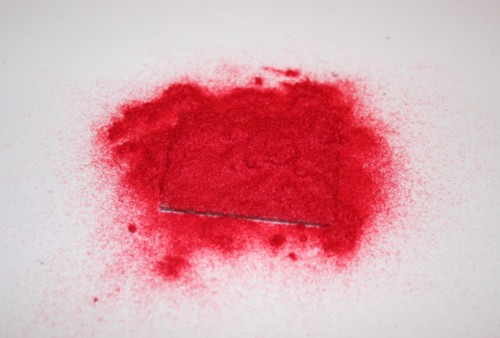 This is how the flock will look. I recommend that you paint your chipboard before applying a dark color of
flock to it.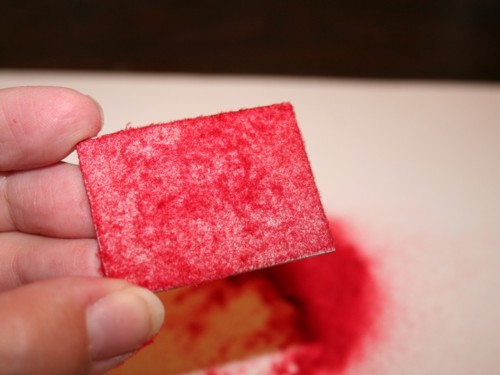 Here are some examples of chipboard that has been
covered with flock: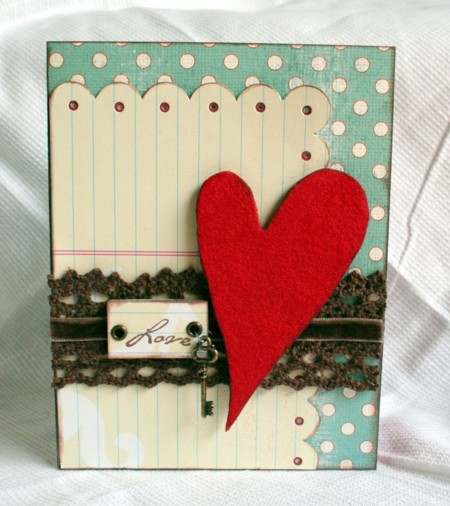 The chipboard heart is from Basic Grey. I painted it red before
covering it with flock.
The chipboard tag is from Fancy Pants.
The patterned papers are from Creative Imaginations and My Mind's Eye.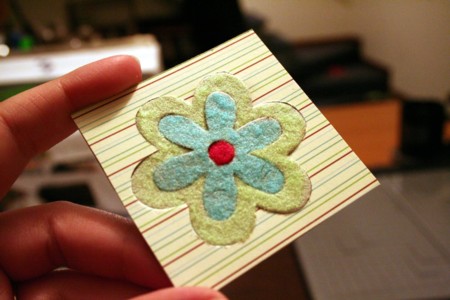 This chipboard flower is from Making Memories. Each layer
was flocked separately, and then placed back together.
Patterned paper from Scenic Route.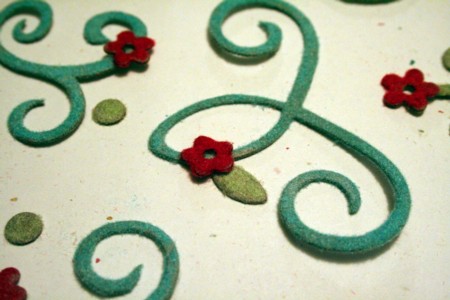 The chipboard flourishes and flowers are from Maya Road.