Left Overs:
Wondering what to do with the left-overs? All those little ins and outs and pieces that have been punched out? Why, be creative of course!!!
Use the left over frames as a frame on your layout:
Use the inside pieces as a decorative embellishment: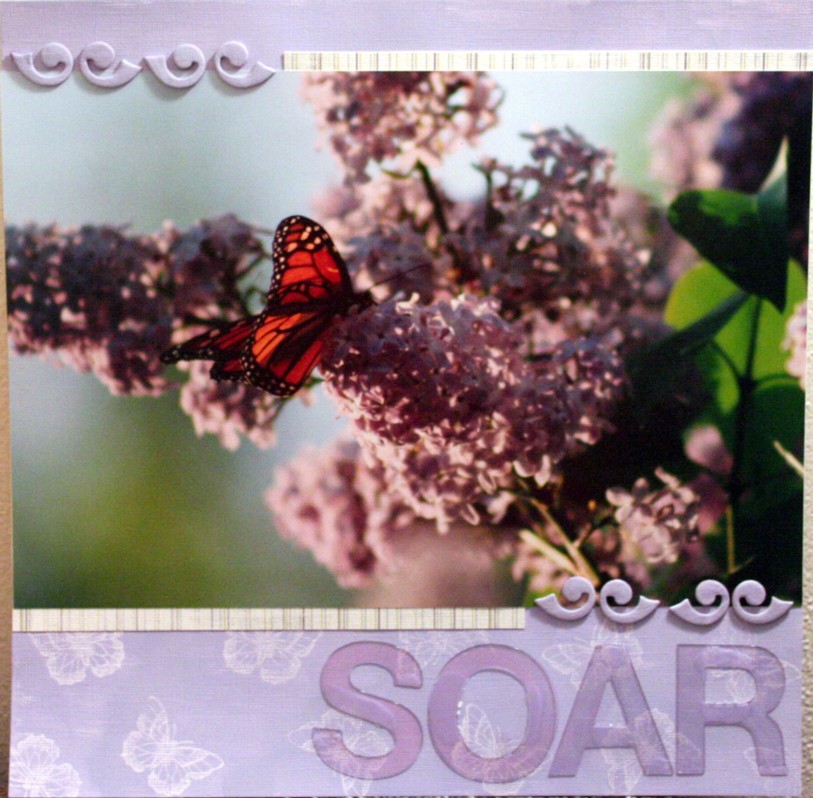 The border on the top and bottom of this layout were created using the left overs of a chipboard frame I had punched out and used earlier. The chipboard was from Fancy Pants. The chipboard was also painted to match.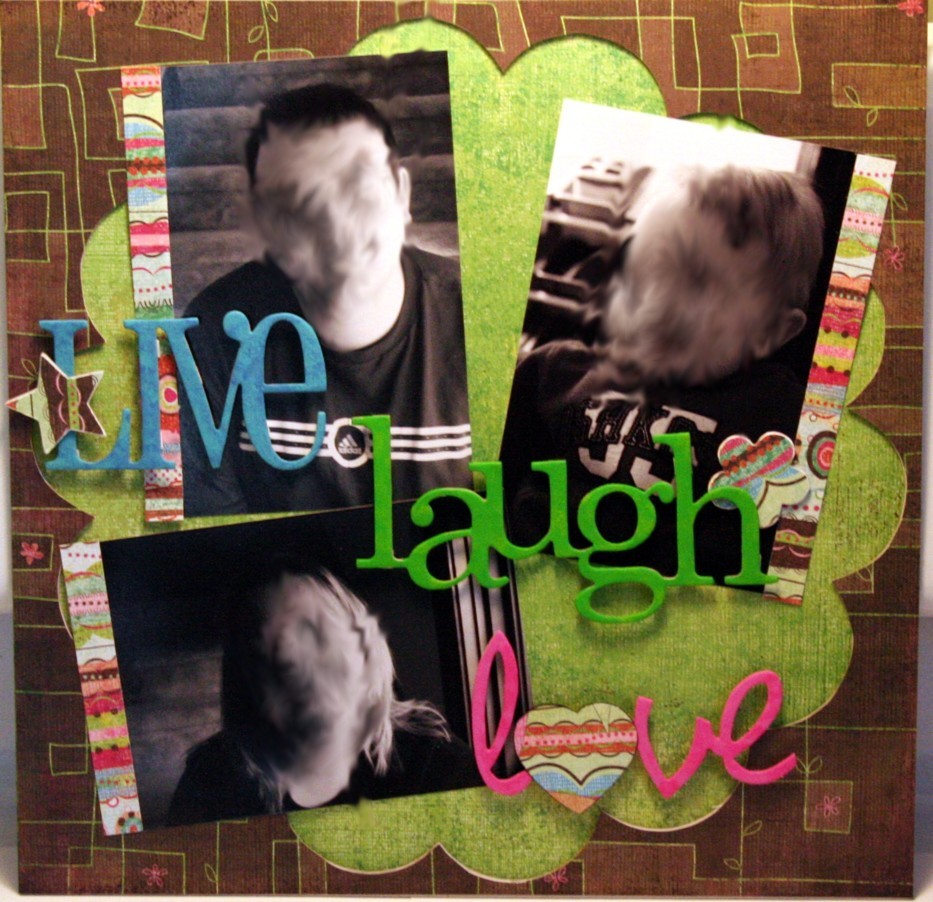 The brown background on this layout is actually covered chipboard. I used the left overs from a large flower.
The chipboard shape is from Fancy Pants.
The chipboard words are from Fancy Pants.
The patterned paper is Basic Grey.
The paint is Making Memories.