Ribbon
This is a fun way to cover chipboard shapes and letters, and to use up all those funny sized pieces of ribbon.
To do this, apply adhesive over the entire chipboard shape or letter. Apply the ribbon , leaving some ribbon hanging off the sides for trimming. Use a very sharp scissor to trim the ends. I would also recommend putting a fixative called Fray Stop on the edges of the ribbon so they do not fray.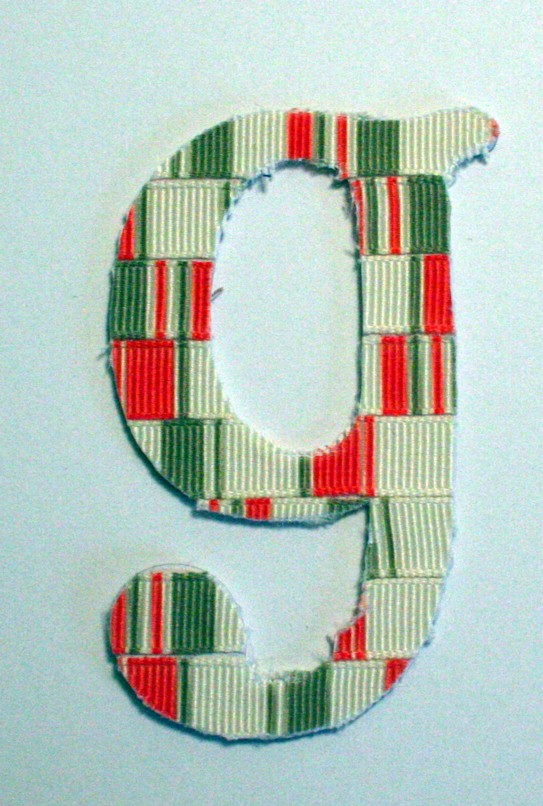 The chipboard letter used here is from Hero Arts.
The ribbon covering the chipboard letter is from Michael's.
I left the ends frayed to get a shabby look.
Please click the adhesive link on the left to find out which adhesive will work best for this application.